When your mortgage
term
comes to an end and you have a mortgage balance, you will need to renew your mortgage into a new term, unless you are planning to pay the balance off in cash.
If you are planning on renewing your mortgage with your current lender, you may be leaving money on the table.
We @themortgageespecialist.com offer a FREE 30 minute phone consultation to help you determine your best course of action with your Mortgage Renewal.
Learn how to negotiate a better deal. You may also want a new mortgage product upon renewal, and we will show and guide you how to choose the mortgage that suits your future goals.
At renewal, this is the best time to seize the opportunity to assess your financial goals. And evaluate whether your mortgage is aligned with these goals, or whether you can use your mortgage to align with your financial goals.
Your current lender will try to make it easy for you, by sending your renewal agreement in the mail. And all you have to do is sign and send it back. Many people in Canada renew their mortgages in this fashion.
Those who do, there is a good chance that they are leaving money on the table.
If you are interested in understanding and learning how exactly a mortgage can help you achieve your financial goals, we suggest that you take the pro-active approach with your mortgage renewal.
Watch this video for introductory information on mortgage renewals.
This video offers generic advice about the process…feel free to give us a call to discuss your particular situation, for custom-tailored advice.
Do you have a Mortgage Renewal Coming Up?
Mortgage renewals are big business. And we know exactly how big. In fact, the mortgage industry particularly the banks literally 'bank' on you simply renewing your mortgage with your existing provider by enticing you with some 'one-time-offer' rate.
Many people are not well informed of their options. You can opt out with your current lender, especially if they are not offering you a competitive rate. And most of the time, they will not.
The banks don't like it when their secret gets out, but we here at themortgagespecialist.com, we work with you to get you the best deal for your situation. 70% of mortgage holders simply sign and send that renewal paper back to the bank.
If you have a mortgage renewal coming up and are unsure about the best course of action for your home and family, contact us today. We can look at how long you're planning on staying in your home, your current and future financial goals, and most of all to determine what type of mortgage renewal is ideal for you and your family.
Once we know what your goals are we can leverage our negotiating power as mortgage brokers to get the rate that will help put you on track to paying off your mortgage faster. And put you on the path to financial independence.
Interested in setting up a call? email me at [email protected] if you require a connection outside of normal hours and too busy to find a time slot that fits your availability Click here to schedule a meeting with Aleem
3 Tips For Renewing Your Mortgage
Avoid unsuitable products and terms
We can take care of all the details for you and assist you to negotiate with your existing lender or help you find a new lender who will give you a very competitive rate.
You may not know who your ideal vendor is, who can give you the best rates, or which mortgage term is best for your long-term homeownership and financial goals.
Note that what you don't know can and likely will hurt you financially.
Here at The Mortgage Specialist, we believe in working with our clients to help them learn and know all their options when it comes to renewing the biggest investment they have ever made.
Give us a call at 778 233 2377 or fill out the form below for no-obligation, free advice on a mortgage strategy session.
Mortgage Purchasing
---
If you would like to purchase a home and require a mortgage we can assist…We start with a 20 minute phone call. Often we can address 99% percent of your questions or concerns, and are able to tell you how much of a mortgage you can qualify for.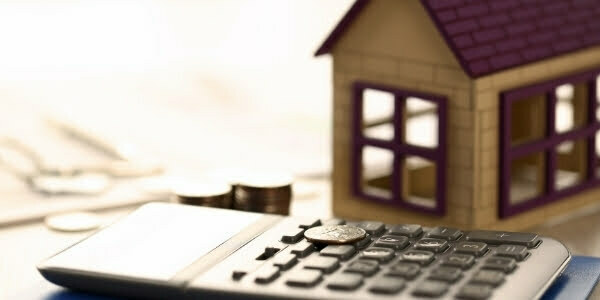 Mortgage Refinancing
---
Are you considering refinancing your mortgage? We can assist you to find low-payment options, access to second/third mortgage financing, including private source financing. Or even steps to refinancing your mortgage…
Debt Consolidation
---
Do you want to use your mortgage to consolidate your debt to manage your credit cards, car loans, taxes, bills, etc better? We offer the best advice on how to go about consolidating your debt using your mortgage…
Separation Or Divorce
---
Divorce and mortgage questions – We offer expert advice on what to do when you are in the process of separation or are recently divorced. Do you know exactly what to do to safeguard your most valued asset?
Special Services
---
In addition to offering the standard mortgage services in Canada that are available from your neighbourhood banks, The Mortgage Centre also offers mortgage special services. Special services help people in special…