GET A FREE 30-minute home buying strategy session to help you get ready with the entire home buying process. Not just the mortgage, but everything that is involved.
From Start…to Furnish.
On your FREE 30-MINUTE CALL, you will see what you NEED TO BE PREPARED for, and learn the way banks make their money.
This deeper understanding will help you in choosing the best mortgage that makes the most sense.
MORTGAGE PURCHASING?
This is OUR PROCESS.
MEETING
We start with a 20-minute phone call. Often we can address 99% percent of your questions or concerns. And are able to tell you how much of a mortgage you can qualify for.
Whether you are referred to us by a valued referral partner or a satisfied client, the purpose of the initial call is to provide you with a good idea of how to shop for a mortgage.
You will also have a very good idea of the maximum mortgage you will qualify for. What questions to ask, and what to focus on? By the end of the call, you will know how to figure out what your monthly payment will be based on different mortgage amounts.
After this call, you will not need the use of any fancy mortgage calculators or any of those things. We are armed with the basic tools you need to make your shopping experience as seamless and simple as possible.
PRE-QUALIFICATION
It's vital for you to know the difference between being pre-qualified and pre-approved.
Banks stopped doing pre-approvals, approximately 10 years ago. For they realized that only about 1 in every 5 pre-approved applications ended up funding with them. So they decided to stop paying their staff to do tasks such as reviewing an application to make sure they met the bank guidelines, until that application was accompanied by a valid purchase agreement.
There was only a 1 in 5 chance the bank would get the business. So what they did, was just provide rate guarantees for a certain period (in most cases 120 days).
The same studies indicated that if a bank received an application for a client that had an accepted offer and had entered into a purchase agreement on a property, there was a 7 in 10 chance that this business would closed.
So there began the policy of banks. Until you had a live application, they will not be reviewing your application to verify whether it met their requirements.
How does this make any sense?
You need to know that you have to qualify for a mortgage before you actually go and shop for a place. That is what your realtor has told you, and that is what you have been reading about in your research as well.
I hear you. This is why we want to see your paperwork up front. Your income, your downpayment, your credit etc. Typically, the first stage of the financing process is the longest.
We can review your application, and your supporting documents, to make sure that you meet the bank guidelines.
There is always going to be some uncertainty. You may meet all of the lender requirements, but does that mean you are guaranteed to get a mortgage?
Not exactly. As important as it is for you to qualify, it is just as important for the property that you are buying to meet lender requirements.
So even if the lender loves you, there may be some issues with the property.
This is why it is recommended that you have a period known as the subject removal period, as part of your negotiated conditions to the offer you make.
We will discuss this in more detail in our initial phone conversation.
In a nutshell, here at themortgagespecialist.com, we strive to send you off shopping with confidence. By pre-qualifying you, not just getting you a pre-approved rate hold from the lender.
GOING SHOPPING
Once you have been pre-qualified, you can begin shopping for your ideal home! It is important to have a professional working by your side.
A realtor is always recommended. If you do not have one, we would be happy to recommend some realtors that we have worked with in the past, and who our clients have been happy with.
In this stage, once we have completed the pre-qualification process, you will be armed with the information you require to shop with confidence.
You will have an understanding of what your payment will look like.
We will show you a trick to calculating your payment for each mortgage amount, right there on the spot. No need for a mortgage calculator or any tools.
APPROVAL
Once you have found the home of your dreams, We start working to firm up your Approval.
Once you have an accepted offer, you need to send us your realtor contact if we do not have it already, and we will also need (either from you or from your realtor)
the full contract

the MLS feature sheet

the property disclosure statement

if it is a strata (condo or townhome) that you are buying, we will require a copy of the strata form B
access to any minutes and depreciation report if applicable.
Once we obtain the above documents, we put together your application to formally send to the lender.
At this point, we also review the latest interest rates, promos and specials. And we will set up a 10-15 minute phone call with you.
This is our strategy session, where we review the best options for lenders with you.
The reason we have the strategy session at this point, is because at this point is where the market trends are the most relevant for you.
We may have pre-qualified you six months ago, and the market may have changed since then. A lender may have a promotion going on for example, we may be able to get you the same flexible mortgage product, with a better rate.
Once we have made the decision of which lender we want to go with, we submit the application, and so begins the process of firming up your mortgage approval.
During this time period, we will be in touch with you daily (min 1 per day emails) with updates of the status of your approval.
The lenders are open 9 to 5 Monday – Friday, so this is when they will be in touch with us.
And this is when we will be updating you.
We understand that in most cases, you are at work also.
We ask that for this week, you be accessible, to be able to check your email and respond to us. Under rare circumstances, we will call if there is an urgent need.
We will do most of the leg work at the start of the process. And the more pre-work we do, the quieter and smoother our approval process.
GETTING THE KEYS
There are 2 important dates, the Closing date and the Possession date.
The Closing date is the date where the title of your new home is transferred from the seller to yours, and that's the day that you are the official owner of your new home. It is also the day that you start to make payments on your mortgage.
The Possession day is the day that you get the keys, and actually can start moving in to your new home. The Possession date is typically the day after your Closing date.
Now is when the real fun begins, you have the keys, and now you get to start turning this house into your new home!
Mortgage Renewals
---
Mortgage renewals advice and tips – if your mortgage is coming up for renewal we can show you how to avoid unsuitable products and terms, help you avoid higher rates by finding you the best possible mortgage rates…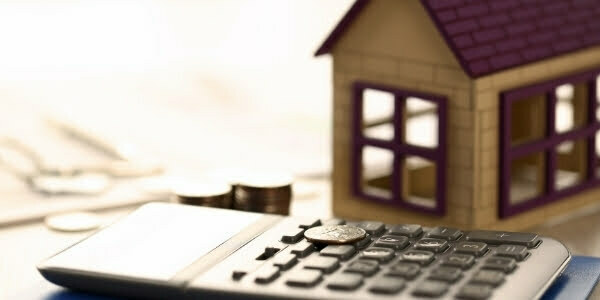 Mortgage Refinancing
---
Are you considering refinancing your mortgage? We can assist you to find low-payment options, access to second/third mortgage financing, including private source financing. Or even steps to refinancing your mortgage…
Debt Consolidation
---
Do you want to use your mortgage to consolidate your debt to manage your credit cards, car loans, taxes, bills, etc better? We offer the best advice on how to go about consolidating your debt using your mortgage…
Separation Or Divorce
---
Divorce and mortgage questions – We offer expert advice on what to do when you are in the process of separation or are recently divorced. Do you know exactly what to do to safeguard your most valued asset?
Special Services
---
In addition to offering the standard mortgage services in Canada that are available from your neighbourhood banks, The Mortgage Centre also offers mortgage special services. Special services help people in special…