Mortgage Rates Report 2020 (Spring)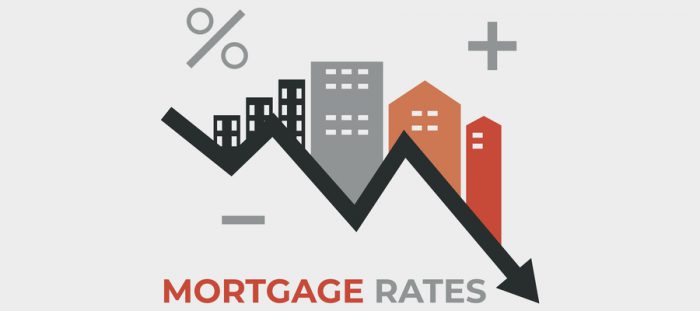 There are 3 things that will dictate the direction of Mortgage Rates
One of them has to happen in order for rates to fall further – And one of them is Bad!
If you are pulling for mortgage rates to go down here are 3 things that you should be paying attention to:
Bond yields – they must drop below record lows

Bond yields steer fixed mortgage rates and are largely a reflection of Canada's economic (inflation) outlook
In orther words economic pain—so mortgage rates fall—this isn't exactly a patriotic sentiment, so I think most of us would rather see one of the next two scenarios.

Credit spreads must shrink

Credit spreads are metrics that tell us how much more lenders must pay to raise money, relative to the Government of Canada.
In the 5-year bond market, for example, borrowing costs are at least 30 bps above normal for the average big bank. (That's helping to prop up fixed mortgage rates despite government efforts to cheapen mortgage-backed securities, says the Bank of Canada.)

Banks must compete harder

More often than not, when bank profits come under pressure, they try to keep lending rates inflated to maximize margins, as they've been doing for weeks.
With future credit losses staring them in the face, few expect banks to deviate from this playbook near-term.
All of these things—falling yields, narrowing credit spreads and more discounting—could easily happen by year-end (not a prediction, just fact). Spreads and discounting will naturally improve if/as mortgage default fears subside.
National Bank CEO Louis Vachon this week stateed that "we would describe the current environment as going where no one has gone before," His statement comes after big banks set aside 500% more money to cover bad loans last quarter, "an excellent proxy for how worried they are," writes Pete Evans in his aricle for the CBC.
In the United States, Fannie Mae predicts the benchmark 30-year mortgage rate will fall about 20 bps within nine months or so. That would officially put it in the 2% range for the first time ever.
The impact on Canadian mortgage rates is two-fold:
Fannie Mae, as one of the biggest mortgage funders on the planet, has conservative, widely respected forecasts, and
There's a 93% correlation between U.S. 30-year rates and Canadian 5-year fixed rates.
If 30-year loans in the U.S. do sink to 2.99%, Canadian 5-year fixed rates could easily break 1.99%. On insured mortgages we're already less than 10 bps away from the magical 1.99% mark.
Despite all the doom and gloom, there was a GDP Surprise
It's not often you say a 7.2% drop in GDP is "better-than-expected," but March's GDP number was better-than-expected (the consensus was -9%). For Q2, economists still expect a -41% annualized plunge, according to a Bloomberg survey.
-"Madness": That's how CMHC's CEO reportedly characterized the disorganization that went into determining who CMHC would report to after the Liberal cabinet shuffle.
–Factoid: Some housing recoveries take years. "…Home sales in the U.S. still far below their peak 2006 level even today," says Capital Economics. That's how exuberant things got before the last global financial crisis.
-Quotable: "All models are wrong, but some are useful." An apropos statement about today's home price forecasts, writes Murtaza Haider.
CMHC Rule Changes

Traditionally – if the waters are rough, you do whatever you can to not rock the boat. CMHC today however has rocked the boat. The housing market has weakened over the last few months, due to the pandemic, but Canada's largest default insurer is making it tougher for people to get a mortgage…

How to Get Financing during the COVID Pandemic

Most of you are going to be very angry at this post because it may seem like I am actually encouraging people to get out there and buy properties.As a matter of fact, anyone who calls me asking for financing options, the first question I ask them is: "Are you really going to be buying a property in the next 3 months?"

---
Variable Rate Update

During the start of the lockdown due to the COVID crisis, banks hiked their variable rates discounts to prime – 0%. At the time, we predicted that variable-rate discounts will improve significantly once again. Well, very slowly now, we are starting to see this happen.

Coronavirus related to your mortgage

Believe it or not, the coronavirus can have an impact on your mortgage and your interest rate in particular. Listen below to find out exactly how and why.

---
The Recent Bank of Canada Rate Increase- one broker's thoughts

What about this recent Bank of Canada Interest Rate Increase? If your discount from Prime -which is now now 3.20%- is 0.50% or deeper – then the variable rate product remains a really great place to be. If your discount from Prime is 0.25% or less, then depending on which lender you are with you may consider…

Employment status Impacting Your Mortgage Qualification

If you are applying for a mortgage, the chances are that you are feeling confident about your current employment status and your ability to find a similar position if need be. Your employment is a key aspect of being approved for a mortgage…

---
The Truth about mortgage pre-approvals

Are we Pre-Approved? Not what you might think it means… Many clients think that having a mortgage pre approval puts them in a position to write offers on properties without inserting a 'subject to receiving and approving financing' clause in their contract.

April Real Estate Board of Greater Vancouver News

Here is a Quick Summary of the April stats for Real Estate In Greater Vancouver.

---
2017 Vancouver Real Estate Market

For quite some time now there has been a very limited supply of properties on the market and most Realtors that I speak with on a regular basis are starting to have buyers lineup. With very few properties to show these buyers, we are beginning to see similar trends that we saw a year ago.

Two main Reasons Rates Will Not Hit 5%

High borrowing rates are a relic. Canadian regulators may soon force borrowers to qualify at interest rates two percentage points above the contract rate. With many posted mortgage rates now approaching and even surpassing 3.00% (depending on the term), this means borrowers will soon need to show they can afford payments based on rates…

---
If you would like more information or a free consultation contact Aleem below, and as a Certified Mortgage Specialist let me help you get the home of your dreams. Great Mortgages, Made Simple

---