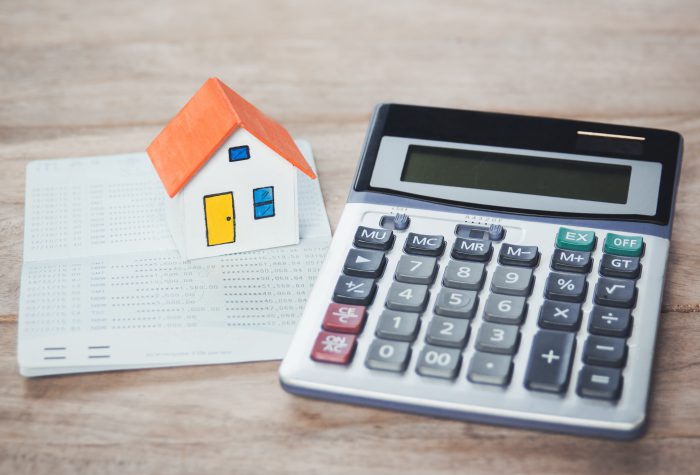 Here is an Exception to the Stress Test – Exclusively if you are Renewing your mortgage
If:
A) you want to switch to a new lender at renewal, and
B) your mortgage closed before October 16, 2016, and
C) you haven't refinanced since…
…then some lenders let you qualify at their best 5-year fixed rates instead of at the government's "stress test" rate (which is the new normal policy). That's the difference between having to prove you can afford a payment at 4.94% versus just 2.49%, based on current rates. This 245-basis-point-lower "qualifying" rate makes it far easier to get approved if your debt ratios are above average.
You will generally get the lender's best conventional insurable or default-insured rates to boot. If you correspond to A, B and C above, a mortgage broker is your best source for lenders who make this stress test exception. (Note: insured rates are generally lower than uninsured rates. To get the best default-insured, a.k.a., "high-ratio," rates without additional insurance fees, you need the default insurance you purchased—at the time you bought your home—to be active. If your mortgage has 20%+ equity and meets "insurable" guidelines, no existing insurance or insurance fees are required.)
Bracing for Impact: To the extent it says something about the housing outlook, Banks are bracing for losses by making record provisions for credit defaults. Case in point: National Bank just set aside $504 million for credit losses (in Q2), $200+ million more than some analysts had forecast.
Historic Divergence: Relative to Canada's 5-year bond yield, the stock market (TSX Composite) has never been higher than it is this month. Stocks are acting like the pandemic crisis will be over next year, and it might. Meanwhile, the bond market is pricing in a far more uninspiring future for Canada's economy (which is just as plausible of an outcome). The path of rates will hinge largely on which market is most right.

Crude Surge: Falling production drove oil to an 11-week high Tuesday. This is supportive of interest rates near-term.
---
Bank of Canada Rate Announcement

This move is a very proactive move on the part of the Bank of Canada. The Bank of Canada Announcement was justified as a stimulation of our slowing economy. Not only in the Oil and Gas sector but in other facets of our economy across the country.

Canada Mortgage Rates- a Handy Guide to cibc mortgage rates

Variable rate mortgages can have open or closed terms, for 3, 4 and 5 years. Most Canada mortgage rates variable rate mortgages can be locked into a fixed rate mortgage without penalty providing you lock in for at least the remainder of the term.

---
Coronavirus related to your mortgage

How is the Coronavirus related to my mortgage? Believe it or not, the coronavirus can have an impact on your mortgage and your interest rate in particular. Listen below to find out exactly how and why.

One of These Three Things Have to Go Wrong For Lower Rates

All of these things—falling yields, narrowing credit spreads and more discounting—could easily happen by year-end (not a prediction, just fact). Spreads and discounting will naturally improve if/as mortgage default fears subside.

---
Variable Rate Update – June 2020

If you are shopping for a non-prime mortgage at a federally regulated lender, plan for a 1% lender fee as well. That's the cost of doing business with a more risk-tolerant lender. Many refer to it as "the cost to self insure your mortgage".

Bank Mortgage Rates

Selecting the right mortgage product is a lot more than just finding the lowest bank mortgage rate. The main point of the article is that banks are changing their marketing strategy because what they have been doing in the past is not as effective in today's ultra-low rate environment.

---
Mortgage Pre Approval – How We Saved A Client's Deal

This should be a lesson to all on the importance of getting pre-qualified by a Mortgage Professional. The realtor and the client had been working together for about 4 months to find the right fit. The client was on a tight budget and therefore the options were fairly limited.

Mortgage Default Insurance

For those that aren't quite sure the purpose of mortgage insurance, well it's there to protect the bank against any potential loss due to default on your part. The government actually has made it a requirement to have mortgage insurance when you get a mortgage and you're putting less than 20 percent down.

---
One Way Get a Mortgage without the Stress Test

You will generally get the lender's best conventional insurable or default-insured rates to boot. If you correspond to A, B and C above, a mortgage broker is your best source for lenders who make this stress test exception.

---
If you would like more information or a free consultation contact Aleem below, and as a Certified Mortgage Specialist let me help you get the home of your dreams. Great Mortgages, Made Simple
---