Shouldn't Your Home Be Paying You Back?
A reverse mortgage is a mortgage product secured by a principle residence enabling the homeowner to access the equity of the home and not make traditional mortgage payments on the loan. 93% of Canadians want to age in place, in the home they love. Access to traditional lending becomes limited for seniors as the income isn't always there to support the lender guidelines.
With a Reverse Mortgage the interest is added to the reverse mortgage loan each month in lieu of the payment. The home is essentially paying the homeowner back for the years they had been paying their mortgage balance down.
In Canada, the Reverse Mortgage follow very conservative lending guidelines, the borrower must be at least 55 years of age, the maximum borrowing amount is 55% of the appraised value of the property and it must be the borrower's principle residence, either a single family home or a condo. If you own a home as opposed to a condo you will get more equity from the home.
Reverse Mortgage Lending Guidelines
Borrowers are responsible for the property taxes, homeowner's insurance and maintain the property condition. Currently, there are 2 lenders in Canada who provide a Reverse Mortgage product, HomEquity Bank also known as CHIP Reverse Mortgage, and Equitable Bank.
Both lenders are Schedule A chartered banks, access to these lenders is through a Certified Reverse Mortgage Specialist who provides expert advice through the entire process.
A Reverse Mortgage is a niche product. It is a great product for the right borrower, generally the older you are and the higher value of your property is going to give you more equity. If the borrower is only 55 and does not have much equity in the home this isn't the right product for them at this time.
There are a few different mortgage options available to suit every borrowers needs under the Reverse Mortgage product line up. Each borrowers goals are discussed and the right product is tailored with those goals in mind.
A Reverse Mortgage is a great alternative to a home line of credit for a few reasons. Firstly, a home line of credit requires the minimum monthly interest payment. And secondly, the home line of credit is a demand loan, if one spouse passes away, the bank can call the line of credit in to be paid immediately. This does not happen with a Reverse Mortgage, they will not call for repayment if one spouse passes away. It is also important to mention the title always remains in the borrowers' names, the lender does not take title of your home.
The interest rates of the Reverse Mortgage are good rates considering you do not have to make a payment. The rates are better than second mortgage interest rates, but not as low as a regular mortgage secured by the traditional lending guidelines. You do have the option of choosing a fixed rate or a variable rate as well. And the terms range from 1- 5 years. An Open mortgage option is available as well if short term financing in necessary.
Many people wonder if they will lose all of their equity when the sell their home and repay the reverse mortgage. Because of the conservative lending maximum at 55% this will never happen. Property values increase at a moderate 7-10% increase per year and the interest rate is calculated at half that amount the home will always have equity remaining.
The value is increasing more than the interest is costing you. The purpose of a Reverse Mortgage is to allow seniors to live comfortably in retirement, HomEquity also provides a No Negative Equity Guarantee, as long as the borrower follows the terms of the mortgage.
There are many reasons why Canadians are utilizing the benefits of a Reverse Mortgage, here are a few to get you thinking how good financial freedom could feel. Take care of personal finances by accessing equity to pay off debts, improve cash flow without touching your investments. Or maybe it's time to pursue your passions and interests with a vacation home, or go back to school, or indulge in your prized hobby. Borrowers also use a Reverse Mortgage for early inheritance to family members to purchase a home, or provide tuition fees to grandchildren.
Maybe you need to renovate your home instead of incurring the cost of downsizing into a new place, or accommodate home care so you remain in your home as you age. You can also supplement your income with a monthly deposit into your bank account keeping your current standard of living. Your reasons may be different and that's okay, how you choose to spend your money is up to you.
The cost of getting a Reverse Mortgage are similar to a regular mortgage. There is an appraisal cost and the cost of the lawyer to complete the documentation and Independent Legal Advice. A good guestimate would be around $2400.00.
A Reverse Mortgage can refinance an existing mortgage and other outstanding debt, and a Reverse Mortgage can also be used for a new purchase, your sale proceeds will provide the down payment and the Reverse Mortgage will make up the remainder of the new purchase price, remember, you don't make any payments on this mortgage.
As long as you can show some income to cover the insurance costs and the property taxes most seniors are eligible for a Reverse Mortgage product if the meet the guidelines.
As you can see a Reverse Mortgage can be good or bad for the right or wrong reasons. The pros and cons are specific and unique to each individual applicant. The design of a Reverse Mortgage helps seniors in retirement in a variety of ways, reducing financial stress and creating opportunities to maintain current living standards is the focus. The funds accessed from your Reverse Mortgage are tax free and do not impact your current pension income or government supplemental income.
This article may have you asking Why not consider a Reverse Mortgage? Please consider reaching out to me for more information and set you on a retirement free of financial stress.
Reverse Mortgage FAQs
If you have any reverse mortgage questions browse through the common FAQs below or contact me for specific questions you might want clarity or for a free no obligation consultation. If you are unsure about whether you can or want to take a reverse mortgage loan it is best to consult dedicated reverse mortgage brokers.
---
---
---
---
---
---
---
Reverse Mortgage News
Keep yourself abreast with some of the trending reverse mortgage news in Canada.
---
---
---
Mortgage Purchasing
---
If you would like to purchase a home and require a mortgage we can assist…We start with a 20 minute phone call. Often we can address 99% percent of your questions or concerns, and are able to tell you how much of a mortgage you can qualify for.
Mortgage Renewals
---
Mortgage renewals advice and tips – if your mortgage is coming up for renewal we can show you how to avoid unsuitable products and terms, help you avoid higher rates by finding you the best possible mortgage rates…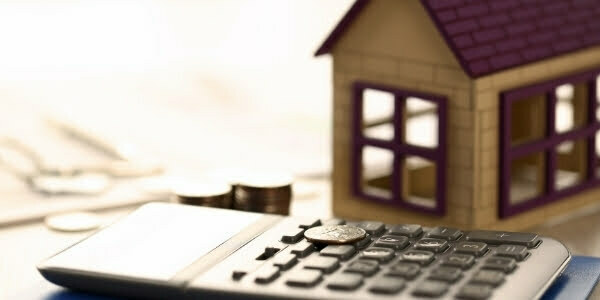 Mortgage Refinancing
---
Are you considering refinancing your mortgage? We can assist you to find low-payment options, access to second/third mortgage financing, including private source financing. Or even steps to refinancing your mortgage…
Debt Consolidation
---
Do you want to use your mortgage to consolidate your debt to manage your credit cards, car loans, taxes, bills, etc better? We offer the best advice on how to go about consolidating your debt using your mortgage…
Separation Or Divorce
---
Divorce and mortgage questions – We offer expert advice on what to do when you are in the process of separation or are recently divorced. Do you know exactly what to do to safeguard your most valued asset?
Mortgage Services
---
Special services
help people in special situations and people who have specific long-
term
mortgage goals to get where they need to be.