DEBT CONSOLIDATION MORTGAGE
With interest rates still at record low numbers compared to historical averages, debt consolidation loans or refinances are becoming more and more of a viable solution.
Debt can be anything from student loans, credit card debts, business loans, car payments.
Contact us for our Pro-bono 30 minute phone consultation. We can learn and understand about your situation and go over the debt consolidation mortgage options that can be helpful and reasonable for you. Of course, if you have any other questions, we can help you with those too.
Debt Consolidation Mortgages and Loans
Here at The Mortgage Specialist we've worked with thousands of homeowners looking to—intelligently—refinance their mortgage in order to consolidate their consumer debt.
When executed well, alongside a short- and long-term plan, debt consolidation loans can help you reduce your overall debt burden while freeing up cash flow.
We here at The Mortgage Specialist believe that our work doesn't end with debt consolidation loans—we also want to help you stay on track to pay off your mortgage quickly through smart mortgage management.
Watch this video about our debt consolidation loans services, which can help you and your family attain their financial and home-oriented goals
Debt Consolidation And Mortgage
Over the course of time, things begin to add up and these debts may have become seemingly insurmountable that you are now seriously thinking about filing for bankruptcy.
This is the advice that most people will tell you to do. But, wait! Debt consolidation loans and home equity loans are something that you should look into before taking the drastic step of filing for bankruptcy.
A consolidation can possibly solve your debt problems and help you regain your financial footing without destroying your credit.
Identifying what a debt consolidation loan is;
Debt consolidation refers to the act of combining multiple debts together into one single financial obligation, with one single payment
2 Ways you can benefit from a debt consolidation
1) Take out a large debt consolidation loan or home equity loan to pay off smaller loans.You can consolidate your car loan, your credit card debts, and any of your other debts, together. Use the money that you got to pay these off. And then you can concentrate on paying off the single debt, by dealing with just one interest rate, too.
2) If you do not qualify for a debt consolidation loan, or you do not own a home with enough equity, your other option would be to participate in a debt relief program.
Your Options, in further detail;
a) Refinancing:
This option used to be far more viable a few years back. Recently, there have been some official (and unofficial) policies that have tightened up the qualification process for refinancing, thus making it more difficult. It is important to discuss with your mortgage broker whether this option is reasonable for you.
b) Personal loan
If you need a smaller loan, then this is a workable option for you. There is no collateral required and more risk is on the lender. As the lenders have more risk on their plate, it has become more difficult to qualify for a personal loan as well, and not to mention, they charge a higher interest.
c) Debt settlement
This method is what most people are being pushed into of late. Basically settling with your creditors can significantly reduce the total amount of your debt, and make your monthly payment more manageable. There are some significant considerations to make, such as the long term impact on your credit rating, and some of the fees that are attached to these types of settlement programs
d) DMP
Debt Management Plan, financial counselling. With this comes lower interest rates, consolidated monthly payments, your creditors are not allowed to call you anymore, they can't charge you late fees, and also your credit score can be protected as well. The plan is usually set up so that you can pay off everything that you owe within a 5 year period.
Again, there are some things to consider even with a Debt Management Plan. Before you decide on a debt consolidation solution, you should do your homework. One of us at The Mortgage Specialist will be happy to sit down with you. We understand the high cost of living in the city of Vancouver, and we can work with you to review your solutions where you can pay off your high interest obligations by adding them to your low interest mortgage, thus relieving you of a lot of stress.
Debt Consolidation Loans Tips
Are you planning to CONSOLIDATE your debts?

Do you need some money to renovate your home?

Are you looking for extra cash before the holidays?

Or you don't know how to reduce interest on your existing

credit cards

?
Call us today at 778-233-2377 to help you with your DEBT CONSOLIDATION or simply fill in your name and best email address and we will send you our best ideas and strategies for consolidating your debt.
What we want you to know is that debt consolidation, when it involves your mortgage, should be taken seriously. Debt consolidation loans don't affect only your credit rating and history–but also the roof over your head.
We want to help get you to your financial goals, while steering you clear of unnecessary financial pitfalls.
Don't go into debt consolidation with your eyes closed. You need to know a number of case-specific facts that may result from your consolidation—including changes to your credit rating, increases in your mortgage payment, penalties regarding your mortgage and timing-related issues.
Call us today for a case-specific analysis on the debt-consolidation strategy that is right for you and your family.
Mortgage Purchasing
---
If you would like to purchase a home and require a mortgage we can assist…We start with a 20 minute phone call. Often we can address 99% percent of your questions or concerns, and are able to tell you how much of a mortgage you can qualify for.
Mortgage Renewals
---
Mortgage renewals advice and tips – if your mortgage is coming up for renewal we can show you how to avoid unsuitable products and terms, help you avoid higher rates by finding you the best possible mortgage rates…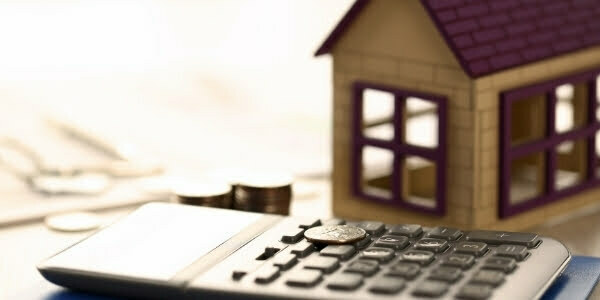 Mortgage Refinancing
---
Are you considering refinancing your mortgage? We can assist you to find low-payment options, access to second/third mortgage financing, including private source financing. Or even steps to refinancing your mortgage…
Separation Or Divorce
---
Divorce and mortgage questions – We offer expert advice on what to do when you are in the process of separation or are recently divorced. Do you know exactly what to do to safeguard your most valued asset?
Special Services
---
In addition to offering the standard mortgage services in Canada that are available from your neighbourhood banks, The Mortgage Centre also offers mortgage special services. Special services help people in special…