As one of Canada's top rated mortgage brokers, we believe everyone has the right to access the best mortgage products and free independent mortgage advice.
We are focused on achieving long
term
financial growth for
you
, not
your
bank.
We offer a FREE 30 minute home buying strategy session to help you better understand the entire home buying process, not just the mortgage but everything that is involved in it from start, right until you move in.
Our hope is that you will leave this call with a clear picture on how to shop for the best mortgage for you, and what to expect along the road.
Mortgage Purchasing
---
If you would like to purchase a home and require a mortgage we can assist…We start with a 20 minute phone call. Often we can address 99% percent of your questions or concerns, and are able to tell you how much of a mortgage you can qualify for.
Mortgage Renewals
---
Mortgage renewals advice and tips – if your mortgage is coming up for renewal we can show you how to avoid unsuitable products and terms, help you avoid higher rates by finding you the best possible mortgage rates…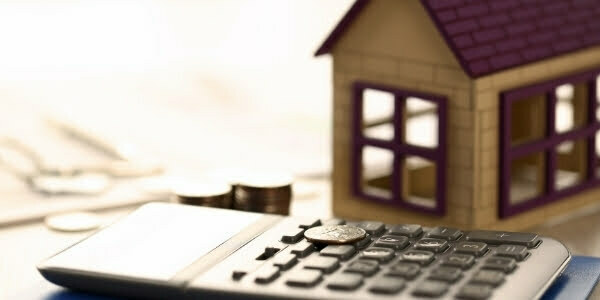 Mortgage Refinancing
---
Are you considering refinancing your mortgage? We can assist you to find low-payment options, access to second/third mortgage financing, including private source financing. Or even steps to refinancing your mortgage…
Debt Consolidation
---
Do you want to use your mortgage to consolidate your debt to manage your credit cards, car loans, taxes, bills, etc better? We offer the best advice on how to go about consolidating your debt using your mortgage…
Separation Or Divorce
---
Divorce and mortgage questions – We offer expert advice on what to do when you are in the process of separation or are recently divorced. Do you know exactly what to do to safeguard your most valued asset?
Special Services
---
In addition to offering the standard mortgage services in Canada that are available from your neighbourhood banks, The Mortgage Centre also offers mortgage special services. Special services help people in special…
Mortgage Advice:
What's In Our Free Step-by-Step Guide
Inside our free step-by-step home-buying guide we offer you smart financial advice regarding the home-buying and the mortgage process.
This information is designed to keep you in the loop of need-to-know info, to keep you from missing out on smart mortgage programs that may be available to you. And to keep you from being charged with needless penalties and fees—and much more.
This step-by-step mortgage advice guide will help educate you on the most important mortgage practices and on the newest mortgage intelligence, news and advice—to help you become a smart mortgage consumer.
By reading this report you will be able to:
Know how and when to file for important

mortgage programs

.

How to qualify for a mortgage.

What to do—and what not to do—when getting home financing (including not buying large new assets on credit, like a car or appliances).

How to buy within your means—as

overbuying a home

is the

biggest

mistake of new homeowners.

And more information you

need

to make the right decisions on your financial future.
Don't buy your first home, second or third without reading our guide. It will not just save you thousands of dollars, but it will give you the mortgage intelligence that you need to become financially independent in the coming years.
So, before you buy your next home… click below to contact us today to get scenario-specific advice on how to apply for the best mortgages for your needs. The ideal terms to go with, to achieve your short- and long-term goals, and how to pay off your mortgage faster!
Mortgage Closing Costs
When preparing for your purchase, it is important to keep in mind that there are additional closing costs which may be associated with the transaction. Many of these closing costs will be dependent on the property you are purchasing as well as the mortgage you choose.
Keep in mind that you will be responsible for the following closing costs:
If purchasing a home with less than a 20% down payment, and in some cases the location and the type of the property, you will require mortgage loan insurance, which is offered from either of CMHC, Genworth, or Canada Guaranty.
The premium is a percentage of the mortgage amount, depending on the loan value. And it is the same percentage among all three insurers, so you don't get a discount from CMHC over Genworth – for example. Typically the premium is added to your total mortgage amount, although you may choose to pay this out in cash up front as well. Don't worry, we will help you figure out which option works the best for you.
Property Transfer Tax
If you are Purchasing in BC (or Ontario) and you do not qualify for the first-time buyer property transfer tax exemption, the government requires you to pay a land transfer tax at closing.
In BC, the amount owed is calculated as 1% of the first $200,000 of the purchase, plus 2% of the remaining balance of the purchase price, and is paid upon closing. Your lawyer/notary is responsible for collecting the tax and paying to the government on your behalf.
You are not able to finance this cost as part of your mortgage, you must have the cash up front and demonstrate to the bank that it is available for closing.
Mortgage Legal Fees
Your Lawyer or Notary Public is responsible for the closing of the purchase, and reviews all documents related to the transaction. From both the seller's side and the purchaser's side and the bank etc., this is another closing cost.
The lawyer or notary is responsible to draw up mortgage documents, conduct title searches & handle all of the details related to closing. For their services they charge a fee, which varies but you can expect to pay around $900-$1200.
Mortgage Appraisal Fee
Another closing cost that may be required is an appraisal. An appraisal is an estimated value of your home and may be required by the bank. Typically at a cost of $300 – $350.
Appraisals are not required with all purchases.
Mortgage Survey ( Certificate of Location) Fee
You may be required to pay for a survey fee, ranging from $1,000 – $2,000 if the seller does not have one. It is unlikely that a survey does not exist, however if it is required, you have the cheaper alternative of purchasing Title Insurance. This protects you from deficiencies in the survey document or fraud.
More and more lenders are demanding Title Insurance and therefore it is becoming more of a mandatory closing cost.
Mortgage Deposit
Required when making an offer to purchase, the deposit is not really one of the true closing costs but is part of your down payment & is typically 5% of the purchase price.
The minimum down payment for the purchase of a primary residence is 5%, while rental properties require a minimum of 20%. Again, not part of the true closing costs, but definitely need to have these funds on hand.
Property Tax or Utility Bills
Annual property taxes are payable each year in early July. If the seller has already paid the tax for the year when you purchase your home, you owe the seller the difference from when you take over possession of the property. Your lawyer/notary will calculate the prorated amount owed upon closing. The same also applies to other prepaid bills, such as strata fees or utilities.
The amount of annual property taxes associated with each property can be found in the original listing from your realtor. Be sure to confirm this information, as it is not always accurate. Sometimes the realtor may list the previous year's taxes.
When in doubt, always double check.
Home Inspection Fee
An inspection, details the condition of the home and may be a condition of your offer to purchase. Depending on the complexities of the inspection, the cost varies from $275 to upwards of $500. A home inspection is part of the closing costs.
Home Insurance
Because your home is security for the mortgage loan, the lender requires proof that insurance is in place upon closing to cover the cost of replacing your home and its contents in the event of a fire or flood etc.
Harmonized Sales Tax (HST)
Effective April 1, 2013 the provincial portion of HST will be eliminated and will go back to a 5% federal GST and 7% provincial tax (PST). For homes or any type of construction having commenced prior to April 1, 2013, but not completed until after April 1, the transitional rules apply.
For more information, please contact our office.
Mortgage Strategy – Prime Rate Canada Strategies
How to Secure the Best Mortgage for your Family and Future
Mortgage is just one part of your financial picture. The most common problem in the prime rate Canada mortgage business is not preparing for the future. Too many homeowners take on this tremendous amount of debt without really analyzing how it fits into their overall financial wellness.
What steps are you taking to prepare for rising interest rates? What strategy have you developed to minimize your interest costs? Are you checking prime rate Canada interest rates?
Our business focuses on identifying common problems in the mortgage business & providing proactive solutions for our clients.
In addition to providing the best mortgage products, I execute the following with each client:
Prime Rate Canada Mortgages: Develop a customized strategy:
Once we sort out the details of your mortgage, we develop a customized plan designed to:
Prepare for the return to higher interest rates
Not only will your mortgage be adjusted for inflation, but you'll save thousands in the process.
Register Clients With Mortgage Monitor:
After establishing the strategy, each client is equipped with Mortgage Monitor – a personalized mortgage manager that tracks up-to-the-minute details of your mortgage.
This is a very useful tool that breaks down each individual mortgage payment in detail (principle/interest portion, outstanding balance, etc.).
The beauty of Mortgage Monitor, is it also allows users to input sample prepayment options to compare exactly how much the interest will be. And how the outstanding balance will be affected at the end of term and how much time will be shaved off your mortgage.
Semi Annual / Annual Review
:
Because the mortgage market is always changing, we hold semi-annual and annual review with each client to look at changes to the financial picture, income, expenses, interest rates and interest rate forecasts. Then fine tune our strategy to ensure that we are still going to accomplish the objectives we set out to achieve. We also evaluate your interest charge vs key indicators like the prime rate Canada interest rate.
Stay In Touch Program:
As part of our ongoing service commitment to clients, my Stay In Touch program provides clients with mortgage and real estate market updates, homeowner tips, tricks and useful reminders throughout the year, helping to maximize your home ownership experience.
If you are the kind of person who cares about the bigger picture, wants to see all the angles and be well-prepared for the future, then we will not only work well together, but we'll save you a lot of money along the way.