The question is "Can you lose your home with a reverse mortgage?"
It is almost impossible to lose your home with a reverse mortgage since you borrow against your home's equity and repay the loan with the proceeds of the sale. There aren't many ways to lose ownership of a reverse mortgage because you still own your house, unless you fail to preserve three primary components of your home's legal status.
In Canada, there are 2 lenders providing Canadian Seniors with the option to finance their home with a Reverse Mortgage. The 2 lenders are federally registered Schedule 1 Banks which means they are regulated under the Bank of Canada Act providing assurance you will not lose your home with a Reverse Mortgage.
The lending guidelines for Reverse Mortgages are very conservative, they will only lend to a maximum of 55% of the value of your principle residence. The maximum amount is determined by a recent appraisal from a Certified Real Estate Appraiser minus any outstanding encumbrances on your home such as a mortgage or a secured line of credit.
They also take into consideration your age, marital status, and property location. The older you are the more equity you will be able to access.
For example, if you are in your late 70's or early 80's most likely you will receive the 55% maximum, given the other criteria is met versus if you are 65 years of age you may only receive 30-35% of the value of your home, minus any other encumbrances on registered against your property.
With the real estate market values trending upwards year after year your home value is increasing always leaving you plenty of equity in your home when it is time for you to sell. You only have to repay your Reverse Mortgage when you sell your home.
If you are married and one spouse passes away you are not required to repay the Reverse Mortgage at this time. It is only when you sell your home do you repay the Reverse Mortgage.
There are several reasons why seniors today opt for a Reverse Mortgage versus other traditional financing. The main reason is the fact there are no monthly obligations, not even an interest payment like a secured home line of credit requires.
Financial freedom, less stress, the ability to remain in your home as you age are a few reasons why a Reverse Mortgage is so attractive. The equity out of your home is tax free and does not impact your pension incomes. You can also receive your equity as a lump sum or a monthly deposit to top up your pension income. This is your equity, you can use the money for whatever you wish.
If you would like more information please contact me for a FREE consultation with no commitment on your part. Learn why many Senior Canadians are opting for a Reverse Mortgage in their retirement years.
---
---
---
---
---
---
If you would like more information or a free consultation to see if a Reverse Mortgage is a fit for you, you can contact me below, and as a Certified Reverse Mortgage Specialist I would be more than happy to review your financing options with you and provide you with Expert Advice to Guide You Home.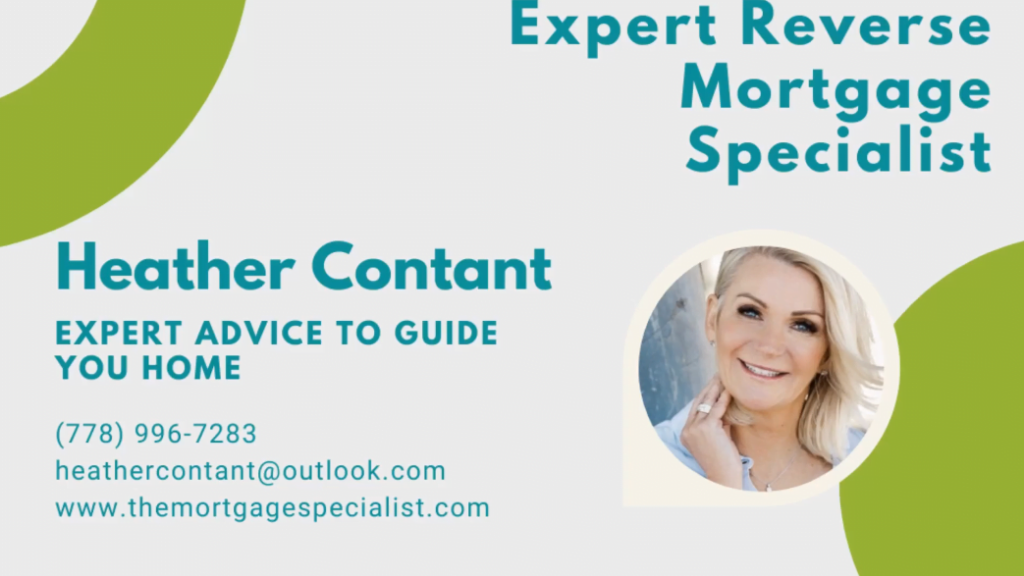 ---