This question "are there closing costs with a Reverse Mortgage", pops up frequently. And the answer is yes, there are closing costs on a reverse mortgage just like there are closing costs on a traditional mortgage or on a line of credit. The reason for this is the lender requires the borrower to have independent legal advice also known as ILA for their benefit and protection.
What Are Closing Costs On A Reverse Mortgage?
What Are The Typical Closing Costs For A Reverse Mortgage
This cost can vary depending on your location and the lawyer you choose, and the fee is approximately $500-$1000. This fee is paid directly to your lawyer. If there are any debts to be paid out with the new Reverse Mortgage this lawyer will pay out these debts.
Average Closing Costs For A Reverse Mortgage
You will need to have an appraisal done on the property as the fair market value is a factor in determining how much you will receive in your Reverse Mortgage. The appraisal is one of the first things needed to start the process. The lender will order the appraisal from an independent firm.
The borrower is responsible for the cost of the appraisal which will vary depending on the location of the property. This fee is usually between $300 and $600.
Administrative costs for the Reverse Mortgage can run you approximately $1800 to $2000. The lender does most of the gathering and preparing of the Mortgage documents. The costs are similar to closing a regular mortgage.
With the continued rise in the senior population, a Reverse Mortgage is a great financial option providing freedom, stress free living and supplementing your pension income.
With our increased life expectancy Canadians have not prepared for retirement and don't want to change their standard of living.
With the increase in property values and forecasting to continue to rise, accessing the equity of the property is now a smart financial option for seniors. Remember, the lenders for Reverse Mortgages do not want your home. They want to help you continue to enjoy your life.
Title remains in your name, and they will never foreclose on your home. You must be a minimum 55 yrs of age and own your own property. You may take out equity as a lump sum of tax-free cash payment or you can pay yourself monthly, and it does not influence your pension income and you get to choose how you want to spend your money.
Isn't it about time your home started paying you back?
---
---
---
---
---
---
For a FREE consultation with no commitment please contact me. Let's get started today to get back the life you want to live. And as a Certified Reverse Mortgage Specialist I would be more than happy to review your financing options with you and provide you with Expert Advice to Guide You Home.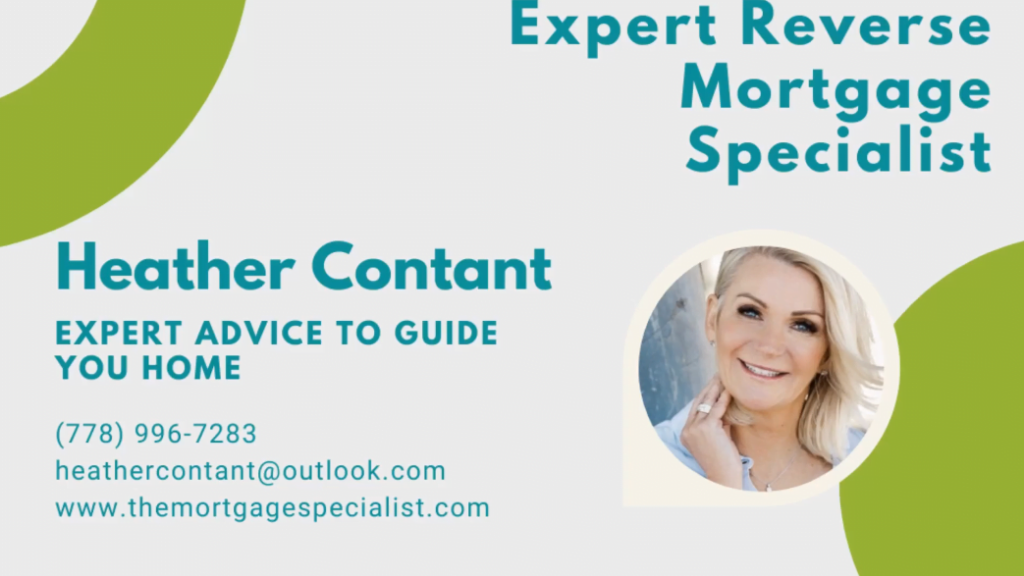 ---