Mortgage Broker Shaughnessy Vancouver
Looking for a

mortgage broker in Shaughnessy Vancouver

?
We can help.
Get a FREE 30 minute phone consultation
This session includes a home buying strategy session designed to help you get a deeper understanding of the entire home buying process, not just the mortgage but everything that is involved in it.
What our clients tell us is that on this call you will be able to see – right away- what the most important aspects of a mortgage are. It becomes clear what you need to select the best mortgage, and how the right mortgage can mean saving thousands of dollars over the time you hold this mortgage.
Mortgage Broker Services Shaughnessy Vancouver
Mortgage Purchasing Shaughnessy Vancouver
---
If you would like to purchase a home and require a mortgage we can assist…We start with a 20 minute phone call. Often we can address 99% percent of your questions or concerns and are able to tell you how much of a mortgage you can qualify for.
Mortgage Renewals Shaughnessy Vancouver
---
Mortgage renewals advice and tips – if your mortgage is coming up for renewal we can show you how to avoid unsuitable products and terms, help you avoid higher rates by finding you the best possible mortgage rates…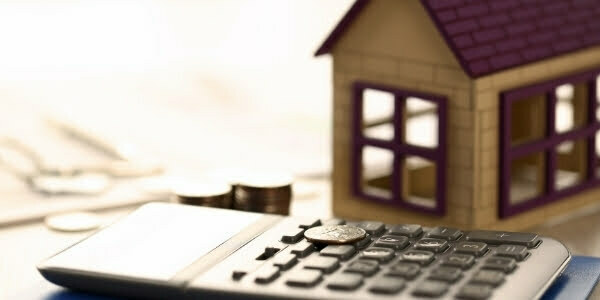 Mortgage Refinancing Shaughnessy Vancouver
---
Are you considering refinancing your mortgage? We can assist you to find low-payment options, access to second/third mortgage financing, including private source financing. Or even steps to refinancing your mortgage…
Mortgage Debt Consolidation Shaughnessy Vancouver
---
Do you want to use your mortgage to consolidate your debt to manage your credit cards, car loans, taxes, bills, etc better? We offer the best advice on how to go about consolidating your debt using your mortgage…
Mortgage Separation Or Divorce Shaughnessy Vancouver
---
Divorce and mortgage questions – We offer expert advice on what to do when you are in the process of separation or are recently divorced. Do you know exactly what to do to safeguard your most valued asset?
Mortgage Special Services Shaughnessy Vancouver
---
In addition to offering the standard mortgage services in Canada that are available from your neighbourhood banks, The Mortgage Centre also offers mortgage special services. Special services help people in special…
Map Of Shaughnessy Vancouver & Neighbourhoods
What To Know About Shaughnessy Vancouver
Shaughnessy is an area in Vancouver, and it has an estimated population of about 9020 (not the zip code, but actual people living in the area). There are approximately 2970 households and the area is almost entirely residential. It is considered an affluent area, as the average single person residing in the area is estimated to be earing, annually approximately, $136,252 and family income of $153,895. In the Shaughnessy heights area, the average income levels are in the $750,000.000 per year and above range.
Shaughnessy was named after Thomas Shaughnessy, 1st Baron Shaughnessy, former president of the Canadian Pacific Railway. The housing price averages are close to 3 Million dollars, the highest in Vancouver.
The Shaughnessy neighbourhood was created in 1907 by the Canadian Pacific Railway. You may not be aware, but the Canadian Pacific Railway was the largest real estate developer in Canada. Shaughnessy was created to be an alternative to the West End, which was the traditional home for the budding city's elite.
The railway was very aggressive in their marketing and they had a tight regulation over the development, with a purpose to have a stronger degree of exclusiveness.
Gradually, Shaughnessy began to become the new status symbol for the affluent and the elite. Shaughnessy is known for its elegant tree-lined streets and large properties. In First Shaughnessy, Angus Drive and Osler Street have a tree-lined median in addition to the trees along the edge of the road.
Also read Kerrisdale Vancouver Mortgage Broker | Coal Harbour Vancouver Mortgage Broker
The Little Flower Academy, Vancouver College, and York House School are all in the Shaughnessy area. The public elementary schools are Shaughnessy Elementary and Quilchena Elementary. There is one public high school in Shaughnessy, Point Grey Secondary. The neighbourhood is in the catchment area of each of Eric Hamber Secondary School, in Oakridge, or Prince of Wales Secondary School, in Arbutus Ridge.
There are 5 parks in the Shaughnessy area, including Shaughnessy Park, formally known as Crescent Park, and Angus Park in First Shaughnessy. The other three parks in Shaughnessy are Devonshire Park, Kerrisdale Park, and VanDusen Botanical Garden, located between 33rd and 41st Avenues. The Arbutus Greenway, was purchased by the City of Vancouver from Canadian Pacific Railway, and it stretches along the western border of Shaughnessy from 41st Avenue to 16th Avenue.
Shaughnessy is a beautiful part of the city and if you are looking to make this home, and you need to secure financing, The Mortgage Specialist is the right mortgage broker for you. Even if you already live in the area, and your mortgage is up for renewal, or you require refinancing, The Mortgage Specialist has access to all of the lending products the Canadian market has to offer, and will work with you to find out what the best product is for you, at the lowest rates.
Feel free to reach out to us ( Best Mortgage Broker Shaughnessy Vancouver BC) today and book your free consultation.
Let us help you get qualified today!
Best mortgage broker Shaughnessy Vancouver