MORTGAGE BROKER IN KELOWNA, BC
Mortgage Financing Done Right
Experienced and independent – we work for you, not the bank
Lenders compete for your business – you get the best options in less time
Stress-free mortgage solutions, tailored to your needs
TRUSTING A MORTGAGE BROKER IN KELOWNA, B.C.
ALWAYS THE RIGHT CHOICE
At The Mortgage Specialist, we will help you in finding the best mortgage tailored to your needs and goals, making the process of getting a mortgage simple.
Our Mortgage Broker in Kelowna has a thorough understanding of the local market for mortgages and acts as a representative for you with the Kelowna mortgage lenders, we make the banks compete to win your business.
Buying a home is not only a major step in your life but it is a major financial investment. We understand the importance of this purchase. We help you find the right mortgage plan that is suited to your particular financial situation. The Financing part is not really the fun part of real estate. You want to be planning the decor and selecting furniture. But the financing part is very involved and can be complicated. Leave the heavy lifting to us. We are here to make the financing part more comprehensive, and stress-free! So that you can focus on the fun stuff without having to worry about whether or not you are getting the best mortgage.
GET IN TOUCH WITH US, WE ARE THE MOST RECOGNISED AND TRUSTED MORTGAGE BROKER IN KELOWNA
HEATHER CONTANT: A MORTGAGE BROKER & FINANCE PROFESSIONAL YOU CAN TRUST
With more than 2 decades of expertise in the fields of financial planning, investment advice and mortgage consultation, Heather Contant has an impressive track record of success is an independent mortgage broker.
Being independent means that she does not work for or have any affiliations with one particular lender. Heather has relationships and access to the top lenders in Canada, as well as Finance and Trust Companies and Private Investor Lenders. As a highly acclaimed Mortgage Broker from British Columbia, she knows the right questions to ask in order to get the most suitable mortgage solution to meet your needs. Heather's number one priority is always to make a personal connection with you, the client, and make you feel as comfortable as possible with the entire home-buying process.
Best Mortgage Rates in KELOWNA BC
Because of our connections to a wide network of lenders in the mortgage industry, we will be able to help you easily compare all your options, a one stop shop if you will, relying on our knowledge to get the most competitive rate and the best mortgage terms.
With you every step of the way
Even if you have  experienced buying real-estate and getting mortgage financing before, or if this is your first purchase and your first mortgage, there is immense value for you in working with us. The financial marketplace is ever changing, and what may have been true even 1 year ago may not be today. Our process is something that we work on improving regularly, and rest assured we will always work tirelessly to help protect your family and help keep as much of your hard earned money in your pocket as possible.
It does not matter who your lender is, be it a big bank or a smaller credit union, their number one priority is to get as much profits for their organization out of you. We here at The Mortgage Specialist are driven to help you save as much as you can, and this involves in depth knowledge and understanding of all of the fine print of these mortgage contracts, that the lenders pay millions of dollars to their team of lawyers, accountants and actuaries to form. We are just like you, it just so happens that we understand mortgages. Let us help you .
The Mortgage Specialist Services Kelowna, BC
Mortgage Kelowna
---
If you would like to purchase a home and require a mortgage we can assist…We start with a 20 minute phone call. Often we can address 99% percent of your questions or concerns and are able to tell you how much of a mortgage you can qualify for.
Mortgage Renewals Kelowna
---
Mortgage renewals advice and tips – if your mortgage is coming up for renewal we can show you how to avoid unsuitable products and terms, help you avoid higher rates by finding you the best possible mortgage rates…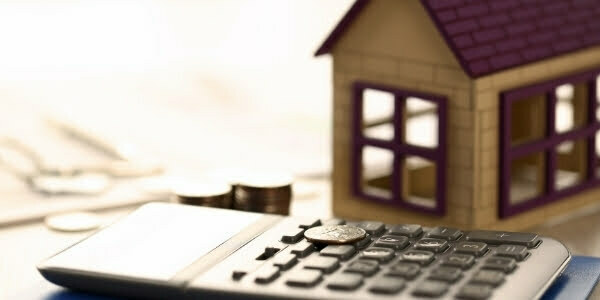 Mortgage Refinancing Kelowna
---
Are you considering refinancing your mortgage? We can assist you to find low-payment options, access to second/third mortgage financing, including private source financing. Or even steps to refinancing your mortgage…
Mortgage Debt Consolidation Kelowna
---
Do you want to use your mortgage to consolidate your debt to manage your credit cards, car loans, taxes, bills, etc better? We offer the best advice on how to go about consolidating your debt using your mortgage…
Mortgage Separation Or Divorce Kelowna
---
Divorce and mortgage questions – We offer expert advice on what to do when you are in the process of separation or are recently divorced. Do you know exactly what to do to safeguard your most valued asset?
Mortgage Special Services Kelowna
---
In addition to offering the standard mortgage services in Canada that are available from your neighbourhood banks, The Mortgage Centre also offers mortgage special services. Special services help people in special…
Map Of Kelowna BC & Neighbourhoods
The Most Effective Mortgage Broker located in Kelowna
Heather Contant's team works for you, not the banks. Her team of experienced Kelowna mortgage specialists will walk you through the entire procedure, starting with the mortgage application right up until you move into your new home. And it does not stop there, once you get into your home and start paying your mortgage, we believe that our job has only begun. We check in with you during milestones and we conduct semi-annual reviews and check-ins to make sure that the mortgage is still right for you and whether or not we may be able to save you some money.  
Mortgage Broker Kelowna
If you're ready to start living the Kelowna lifestyle, be sure to get in touch with a reputable Kelowna mortgage broker today whether you are a first-time home buyer or a repeat buyer. It is best to work with a team you can trust. Whether you are looking for a fixed-rate mortgage or a variable mortgage this is most likely your largest debt, and your mortgage broker will help tailor your mortgage with the best mortgage products as well as any incentive programs you may qualify for. There is a strategy to follow to turn your largest debt into your greatest asset.
 A professional mortgage broker will work with you to understand your personal goals and help them find the right mortgage product that fits your needs. Throughout the entire mortgage process, a good broker will support you every step of the way, providing clear guidance and ensuring that you have a thorough understanding of all aspects of getting a mortgage.
 When working with a mortgage broker, one of the major perks is that you can rest easy knowing that your broker will do all the shopping around for you. Mortgage brokers have relationships with multiple banks and lenders across the country and will be able to compare all the different products available to get you qualified at the best rates and the best product to meet your unique needs. If you're looking for a stress-free mortgage experience, a broker is the best way to ensure a smooth mortgage process.
Let us help you get qualified today!
Best mortgage broker Coal Harbour BC