Mortgage Broker
Vancouver, BC
Wondering whether to use a bank or
mortgage broker in Vancouver

?
We can help.
Get a FREE 15-20 minutes phone consultation
This session includes a home buying strategy session designed to help you get a deeper understanding of the entire home buying process, not just the mortgage but everything that is involved in it.
What our clients tell us is that on this call you will be able to see – right away- what the most important aspects of a mortgage are. It becomes clear what you need to select the best mortgage, and how the right mortgage can mean saving thousands of dollars over the time you hold this mortgage.
Mortgage Broker Services Vancouver BC
Mortgage Purchasing Vancouver
---
If you would like to purchase a home and require a mortgage we can assist…We start with a 20 minute phone call. Often we can address 99% percent of your questions or concerns, and are able to tell you how much of a mortgage you can qualify for.
Mortgage Renewals Vancouver
---
Mortgage renewals advice and tips – if your mortgage is coming up for renewal we can show you how to avoid unsuitable products and terms, help you avoid higher rates by finding you the best possible mortgage rates…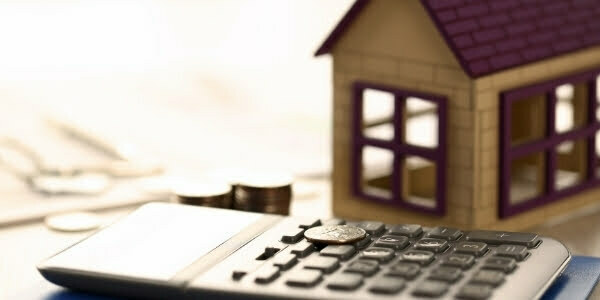 Mortgage Refinancing Vancouver
---
Are you considering refinancing your mortgage? We can assist you to find low-payment options, access to second/third mortgage financing, including private source financing. Or even steps to refinancing your mortgage…
Mortgage Debt Consolidation Vancouver
---
Do you want to use your mortgage to consolidate your debt to manage your credit cards, car loans, taxes, bills, etc better? We offer the best advice on how to go about consolidating your debt using your mortgage…
Mortgage Separation Or Divorce Vancouver
---
Divorce and mortgage questions – We offer expert advice on what to do when you are in the process of separation or are recently divorced. Do you know exactly what to do to safeguard your most valued asset?
Mortgage Special Services Vancouver
---
In addition to offering the standard mortgage services in Canada that are available from your neighbourhood banks, The Mortgage Centre also offers mortgage special services. Special services help people in special…
Map Of Vancouver BC & Neighbourhoods
What To Know About Vancouver BC
Vancouver, the actual city, has close to a 700,000 population. Vancouver is considered to be the eighth largest city in Canada. Essentially, the city is a coastal seaport, a hub for ships and distribution. Ethnically, as well as when it comes to languages, Vancouver has got to be one of the most divorce cities in the world. 52% of people residing in Vancouver speak a language other than English as their primary tongue.
The greater Vancouver area, inhabits approximately 3 million people, making it the third largest populated metropolitan area in the entire country of Canada. You will consistently find Vancouver ranked high in the world's most livable cities rankings.
The Mortgage Specialist, a leading mortgage broker firm in Vancouver, makes sure to match the right mortgage for you from the pool of lenders offering mortgages in the Vancouver market.
Our team always have an ear to the ground to keep a pulse on the ever changing offers and market conditions and we offer in-depth consultations that are targeted to understand the needs of a client. This helps us in our research to find what could be the best solution. We offer a custom solution that is unique to the needs of a particular client and fulfills their requirement the most appropriate and complete way possible.
Best Vancouver Mortgage Rates
The team at The Mortgage Specialist are dedicated to find the best mortgage rate for the best product that suits your need, in Vancouver. We do this better than anyone else. At least that is what our clients and partners tell us. We never compromise on the best value that you can retrieve from a mortgage.
In an effort to aid our clients, we have developed our network, that offers an exclusive access to over 90 different financial institutions in and around your area. Each of these institutions works in close coordination with us to find the best mortgage option for you and benefit you in the long run. All with only one application, and one credit check, through us.
Our network consists of some of the leading banks, credit unions, trust companies, private lenders and more, all dedicated to your individual needs.
The Mortgage Specialist Advantage!
Although they may not be aware before speaking with us. Each and every single client has a unique mortgage requirement. It is therefore necessary to conduct thorough research to provide a solution tailor-made for their needs. Our expert mortgage brokers in Vancouver ensure that you have a transparent picture of your situation and what solutions would work in your best interest. The Mortgage Specialist ensures that you have a variety of options and get the most relevant advice to get you the right mortgage for your new home, renovation, refinance or investment needs.
Dedicated Mortgage Broker Makes the Difference!
A dedicated mortgage broker Vancouver offers the expertise to help navigate through all the red tape, in the form of paperwork and other formalities, that all are involved in the mortgage process today. A mortgage broker provides you with professional representation, in dealing with lenders, inspection procedures, municipal surveyors, lawyers and other authorities.
A mortgage broker makes sure that the mortgage process is smooth and hassle-free right from the very start up until the very finish. If you choose The Mortgage Specialist to help you with the financing of your largest transactions (real estate purchases), you can rest assured your arrangements will be handled with utmost attention and care by an expert mortgage broker on The Mortgage Specialist team.
Answering your Needs!
Whether you need assistance with first home buyer, mortgage renewal, or refinance strategy, one of our Lending Expert ensures that you have the right guidance throughout the process. With our professional expertise and dedication, you will be the proud owner of your dream property and also gain high credit performance for your finances.
Call us now at 778.233.2377 or use our contact form to discuss your mortgage and finance needs.
Let us help you get qualified today!
Best mortgage broker Vancouver, BC